Loutraki is an amazing seaside Greek spa resort located on the coast of the Gulf of Corinth, only one hour away from Athens.
Loutraki's ideal location, a unique blend of the cleanest seas and delightful coves with mountain scenery, fir forests and lush vegetation that grows right down to the water's edge, offers innumerable possibilities for short trips around the Greek countryside. For those who worship the sea there are many untouched beaches reachable by boat. For those who love the heights, the Gerania range is close enough for romantic strolls and more energetic mountain hikes. Temples and Byzantine churches lie within a short distance of town; these include the Heraion on exquisite lake Vouliagmeni and the monasteries nestled in the mountains.
It is always very sunny here, and tourists will find in Loutraki numerous beautiful beaches and clear water. As a resort town Loutraki is famous for its high-quality service. This is also one of the most famous destinations for medical tourism.
Loutraki is a fantastic place full of opportunities for simple leisure rest and for just getting away for a few days. Tourists, who like sea rest, will enjoy fishing, surfing and swimming. Visitors are also offered to play football, volleyball, basketball, tennis, and try many other sports. This city has simply everything you need to relax – movie theaters, shops, bars and restaurants, jewelry stores, night clubs and discos. By the way, the largest casino in Europe is also located here.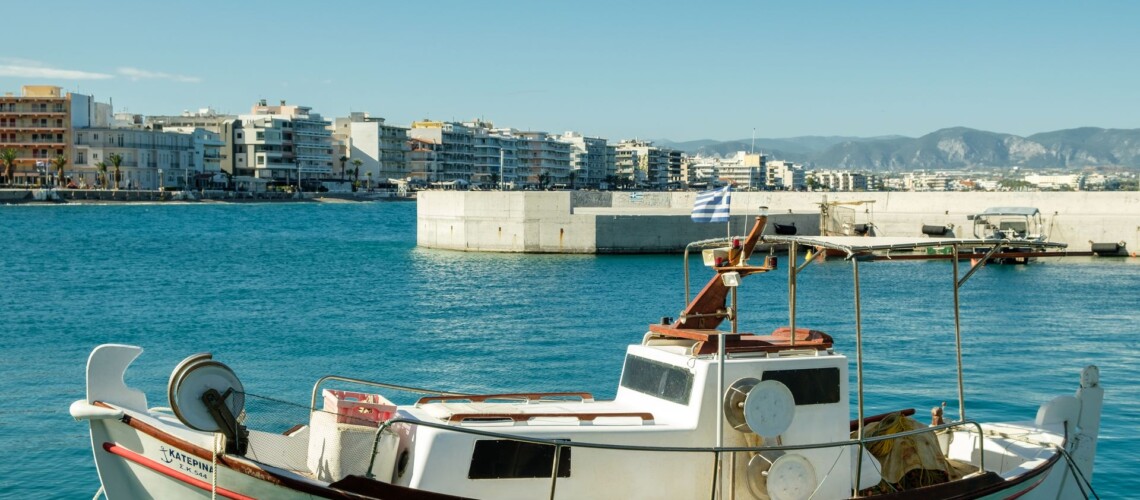 Sights of archaeological interest nearby
The Diolkos and the Isthmus Canal
The Heraion near the Lake of Vouliagmeni
Isthmia
Schinous
The Alkionides Islands
The Roman villa at Katounistra, in Loutraki
Peraeon or the land of Peraea (now called Perachora)
Vouliagmeni Lake (Heraion)
The Mycenaean Tombs in Skaloma
The Geraneia Mountains
Folklore Museum of S. Lekka & G. Nikolopoulos
archaeological Museum of Isthmia
Currently Loutraki is a worldwide famous therapeutic spa with the Loutraki Thermal Springs: a true Oasis of Luxury and Rejuvenation only 5 minutes walk from Hotel Segas. Even during the times of the Roman Empire here has been built a complex of baths, hospitals and churches, at the foot of which have been located numerous medicinal springs. Nowadays a modern hydrotherapy center is built in the city. In the center you can undergo health treatment based on the method of curative mineral waters treatment. The center is equipped in accordance with all modern trends in medicine and provides treatment of stone-renal diseases, offers various balneotherapy procedures, physiotherapy, water diet for different types of patients and much more.